Name:国贸

Position:管理人

Tel:0086-579-87158329

Fax:0086-579-87158296

Mobile:

Email:cindy.hu@guomao-cool.com

Address:No.659 Jiuzhou West Road, Yongkang Economic Development Area,Yongkang,Zhejiang,China
Updated Container Stuffing for Ton Cylinder
(Hits:)
Origin
AuthorCindy Hu
Add Time2019-10-15
Guomao made some improvement on the container stuffing for 14pcs ton cylinders (or called ton tanks).
It is safer and much more convenient to unload the ton cylinders for customers.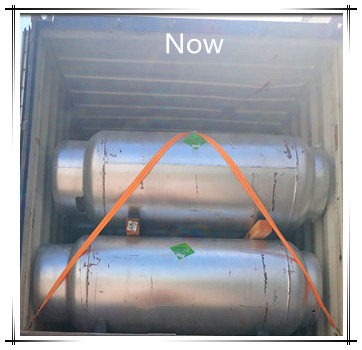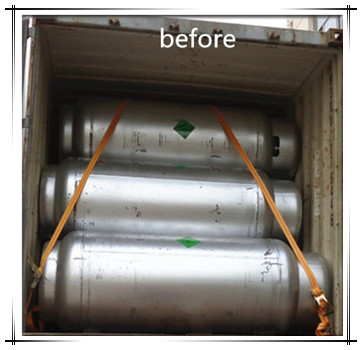 The key is the wood between two layers of ton cylinders.Fumigated wood is available.
One 20feet container can put 17pcs ton cylinders maximum only concerning their volume.
So, it is possible to put 17pcs ton cylinder when ton cylinders are empty or are used to fill the gas such as DME, R290 and R600a, which filling rate is small. If so, 3 layers are necessary, 7+6+4=17.
For most fluorine gas such as R125, R134a, R227ea, R236fa, R245fa, R404A, R407C, R407F,R417A,R410A and R507, which is used as refrigerant, fire extinguishing agent, blowing agent, one 20 feet container usually put 14pcs ton cylinders only.
Customer from Spain said they were very satisfied with the updated container stuffing for ton cylinders. It is much more convenient to unload them.